BEGINNER-ADULT READING LEVELS
Free Spelling Program with Reading Program
(both programs IN ONE purchase)
SELF-TAUGHT!
NO BOOKS! NO PENCILS!! NO PAPERS!!!
MULTI-SENSORY... EASIER FOR DYSLEXICS!
EASY! FAST! FINISH IN 3 WEEKS!
READ WORDS THE FIRST TIME!
ANYONE

CAN TEACH HIMSELF HOW TO READ!!! (21 SECTIONS ... ONE SECTION A DAY)
TEACH YOURSELF ALL THE PHONICS THERE IS TO LEARN!
YOU NEED TO LEARN ALL COMBINATIONS OF LETTERS, SO THAT YOU CAN READ WORDS THE FIRST TIME YOU SEE THEM.
WHY YOU LEARN OUR PROGRAM SO QUICKLY!
SEE the spelling of the sound! HEAR the pronunciation of the sound. COMEDIC PICTURED FLASHCARDS were created for each sound! We learn 4 to 5 times faster with pictures. This "Viewing Of Sounds" is an "Extra Medium Of Learning"... and speeds up the learning process. We use many techniques to help you learn as quickly as possible. Fom the vowels to difficult endings, our reading program is complete. We will teach you how to form syllables, teach you the diphthongs and digraphs... and teach you everything you need to know!!! There are self-tests with answers at the end of each of the 21 sections. Now, you know what you need to learn! You're finished!
PICTURES ARE AN AMAZING LEARNING TOOL!
Adults with dyslexia can learn to read with the aid of pictures. Our self-taught reading program will help anyone at any age with their reading and spelling problems!
Viewing a picture, that was created for that sound, helps us "see the sound". The picture gives you "something" to which you can " connect" to your sound! We give you everything you need to know about phonics except the homework!
It's like watching a movie! We give you helpful reading hints! Just put the DVDS in your DVD player or in your computer. It's all self-taught! The flashcards have the same pictures that are on the DVD Reading Program. The pictured flashcards have four additional sections for spelling and comprehension: Plurals, Homonyms, Prefixes and Possessions. The flashcards are a great "hands on learning tool" for those that feel they need a little "something extra" for learning.
Free Spelling Program on CDs.
Give yourself a spelling test! Our reading program also includes a free self-taught spelling program that goes to an adult level. Two CDs will pronounce 1680+words for you to give yourself a spelling test. Included, are correction sheets so you can circle and learn the words you do not know. On the CDs are 1-6 syllable words... 90% of the words we use daily in our spoken and written language. Younger students will not be able to complete the spelling test.
WHAT WE SELL
$85 Reading and Spelling Programs (DVDs have comedic pictures)
$55 or $85 extra for Hand Held Flash cards
$30 extra for Grammar Program
$110 (1000 non-pictured flashcards) for teachers or teaching at home
BUY ALL THREE AND GET $10 OFF
FREE PRIORITY SHIPPING IN THE U.S.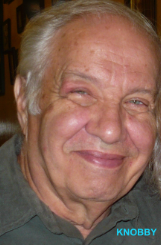 The creator of all of our pictures died October 2, 2019. His creative comedic pictures, that we are still cutting, make our self-taught reading program so easily taught and remembered. His kind and creative mind were captured in his pictures.