Adult Reading Program: SELF-TAUGHT
Read at adult level in 3 weeks!
Learn the PHONICS! Don't memorize!
ONLY MEMORIZE THE WORD IF IT DOES NOT FOLLOW THE RULES!
Memorize the words
of one eight enough bouquet
4 DVDS! 21 SECTIONS! ONE A DAY! DONE!!!
ONE PRICE! ONE TIME! PRIORITY SHIPPING!
FREE SPELLING PROGRAM: SELF-TAUGHT
NEVER NEED ANYTHING ELSE for READING, WRITING or SPELLING!
READ WORDS FIRST TIME YOU SEE THEM!
Our program teaches you "all combinations" of "all letters"... so you can read words the first time you see them! Our Reading Program is complete. We can not assume you know anything... so we start with the short vowels. YOU WILL NEVER NEED ANYTHING ELSE!
EACH PHONETIC SOUND HAS A PICTURE
WE LEARN 4 TO 5 TIMES FASTER WITH PICTURES!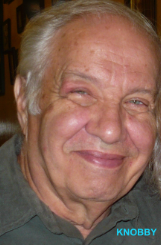 The creator of all of our pictures died October 2, 2019. His creative comedic pictures make our self-taught reading program so easily taught and remembered. His kind and creative mind were captured in his pictures.
MANY CUSTOMERS ARE ADULTS WHO DO NOT WANT TO GO BACK TO SCHOOL TO IMPROVE THEIR READING SKILLS. HOWEVER, SOME DO WANT TO GO BACK TO SCHOOL FOR COLLEGE CLASSES. WE OFFER THESE PEOPLE A FAST AND EASY WAY TO BE ABLE TO READ AT AN ADULT LEVEL IN 3 WEEKS! NOW, THEY CAN GO FORWARD FEELING MORE CONFIDENT AND SUCCEED IN THEIR NEXT STAGES OF LIFE!!
2ND VIDEO IS THE FIRST SECTION: THE VOWELS
THIS TESTIMONIAL MEANT A GREAT DEAL TO US!
This is just a message to let you know that we have received your program and we are elated to have been blessed with such a wonderful program. Two of my instructors, as well as myself have gone through all of the contents and cannot wait to implement your program into our studies. As we go along and progress with this program, we will send you testimonials of how well the program is helping. I pray that God will bless you both 100 fold for the seed that you have sown into the lives of these ladies. We cannot thank you enough for such a blessing. We will keep in touch!
Washington County Regional Correctional Facility
Administrative Assistant to Warden Brian K. Payne
Linda Jennings
EASIER FOR DYSLEXICS!
A PICTURE GIVES YOU A WAY TO REMEMBER YOUR SOUND.
ASSOCIATE

"each phonetic sound" with a unique picture "made for that sound"!
This "Viewing Of Sounds" with a picture is an "Extra Medium Of Learning"... and speeds up the learning process.
NO BOOKS! NO PENCILS!! NO PAPERS!!!
RELAX & HAVE FUN!
Put on the your DVDs, and we will teach you a complete reading Program using over 15 ways of teaching. We read everything to you and use the techniques of seeing, hearing the pronunciation of sounds, learning the rules, associating sounds with pictures, spelling all of the phonetic sounds, participating with the video, recalling the sounds for reinforcement, associating sounds with each other, blending, color coding, forming syllables, tests, memory games, instant feedback, etc. All is done with cute comedic pictures... to make it fun! From the vowels to difficult endings, our reading program is complete. We will teach you how to form syllables, teach you the diphthongs and digraphs... and teach you everything you need to know!!! There are self-tests with answers at the end of each of the 21 sections. Now, you know what you need to learn! You're finished!
BE THE OWNER OF YOUR READING PROGRAM!
You do not need the internet. Just put your DVDs in your computer or DVD player and click the section on which you want to work.
2CDS for SPELLING are INCLUDED with THE READING PROGRAM
Give yourself a spelling test! Our reading program also includes a free self-taught spelling program that goes to an adult level. Two CDs will pronounce 1680+words for you to give yourself a spelling test. Included, are correction sheets so you can circle and learn the words you do not know. On the CDs are 1-6 syllable words... 90% of the words we use daily in our spoken and written language. Younger students will not be able to complete the spelling test.
THE FLASH CARDS: Helpful: not required
The 325 pictured phonetic sounds on flashcards will give you the opportunity to pull out the sounds you need to learn. The flashcards have the pictures that are on the DVD Reading Program plus four additional sections for spelling and comprehension. Extra sections are: Plurals, Homonyms, Prefixes and Possessions.
WHAT WE SELL
$85 4DVD Self-Taught Reading Program + 2CD Self-Taught Spelling Program
$55 Hand Held Flash cards (3.5 x 5.5) or twice as large $85 (5.5 x 8.5)
$30 Grammar Program
$110 (1000 non-pictured flashcards) for teachers or teaching at home
This program has been a gift to me. It is right in-line with my learning style. This is a testimonial for me. I didn't learn my phonics at the proper age and I struggled through school. Thank you for creating this reading program!